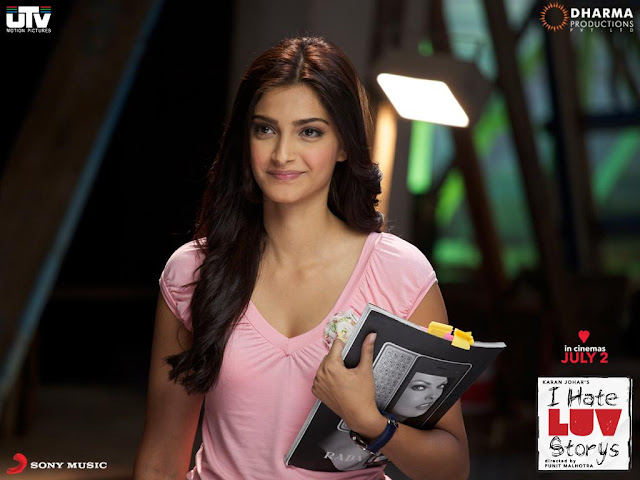 Sonam Kapoor
born on 9th June 1985 in Mumbai, Maharashtra, India. She is an Indian film actress who appears in Bollywood movies. She is the daughter of Anil Kapoor and Sunita Kapoor.
Her latest Bollywood Hindi film release is
I Hate Luv Storys
where she is performin as Simran Sharma. Her co-actors in this film are Imran Khan as Jay Dhingra, Sameer Dattani as Raj, Samir Soni as Veer Kapoor, Aamir Ali as Rajeev Kumar, Bruna Abdalah, Khusboo Shroff, Ketki Dave, Anju Mahendru and Pooja Ghai.
Check out the official website of I Have Luv Storys here.